TECHNOLOGY

CLARION MIRROR
TIFOSI's Clarion Mirror Lenses feature a hydrphobic coating that repels water and sweat to help prevent moisture from gathering on the lens, increasing visibility and preventing distortion.
- Hydrophobic Reflective Lens - repels water and sweat
- Reflective Mirror Lens
- Consistent Lens Colour - no distortion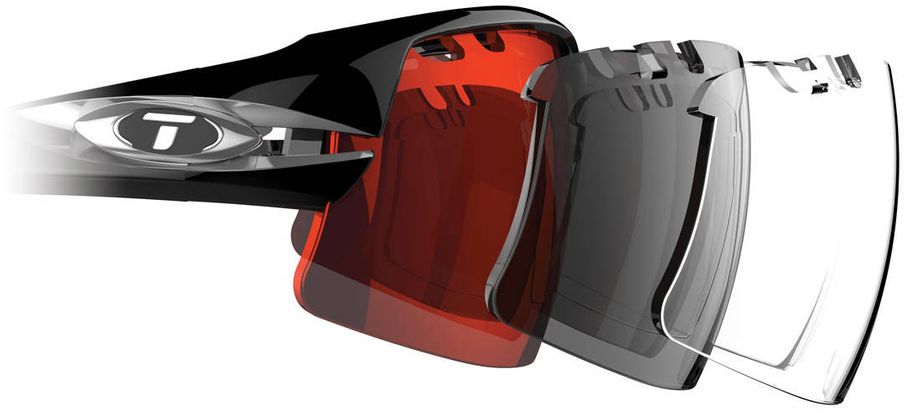 INTERCHANGEABLE PERFORMANCE GLASSES
TIFOSI's interchange models come with three pairs of easy to change lenses per frame. There are two sets of lenses to choose from, each tailored towards a specific use. The Bike/Run Interchange is optimised for endurance activities and includes a smoke tint (sometimes clarion mirror), an all-conditions red tint and a clear set of lenses. Shop Interchangeable here.